Sunday, December 04, 2005
Carnival of the Balkans - call for submissions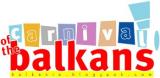 Heard the Word of Blog?
The fifth edition of the
Carnival of the Balkans
will be posted on
Yakima Gulag Literary Gazette
on or around December 15th. If you are from the Balkans, or currently in the Balkans, or write, at least occasionally, about the Balkans, please submit your posts. Watch Yakima's blog for further instructions. You can also use this
carnival submission form
.
The host is particularly interested in posts that deal with
"...the transition for people from the Balkans living in the West and for people who have lived in the West what is the adjustment, perhaps something that was easier something that was worse, something that was incomprehensible..."


So, anything about adjustment, transition, surviving the culture shock, dealing with nostalgia.... send it in! Also, if you want to host on January 15th, let us know!